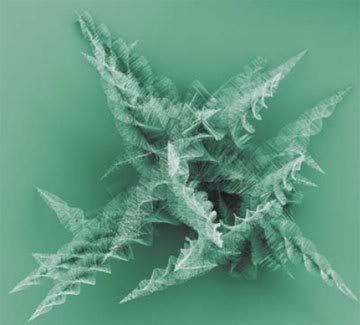 Friday, September 29, 2006
Camp 5 during Study Week
topic explains all .. today went to camp 5.. after 2 weeks rest.. or 1 week ...ok is 2 weeks.. ahh ~ so nice... n something bonus today .. i get to meet Malaysia ranking number 1 climber !!! ok ntg special maybe .. but if u were me c-ing how he climbs.. u will understand how i feel ... together wit him is some other non random guy but also some duno ranking wat in Malaysia.. i c them doing bordering.. we dun even dare to go close n touch the wall .. is just so embaressing.. aih`

after climbing.. went to a really nice shop ... whole row of shops closed but tat shop n 1 beside it.. [kelian .. no ppl go tat 1] ... well .. i heard the food n drinks is damn nice.. how nice? just c how many ppl go there n u can guess.. imagine the table n chairs is like 100m long.. n his shop is situated bout middle.. n believe me.. the shop looks like an empty shell ... zzz ..i ordered mango special .. which is mango juice.. ice blended.. recomemded by them ... but i found out kiwi is even better.. is no odinary ice blend.. they serve in a jar.. wit watermelon ... longan .. n nata.. tat's just prime~

Wednesday, September 27, 2006
Where is the mood~ wasting time
today i woke up 1 sumthin .. went library 3 sumthin .. study till 6 sumthin back house.. actually din study much also .. during the 2 hour plus i just walk around.. sleep .. read bit bit .. doing ntg.. look around.. n stuff like tat .. no mood at all .. moodless~ exam so near still moodless.. i can die dy ler.. i wasted my whole day .. aih` ... isolated kid~

Tc3 Fun
it was Sunday morning ... we folks went to ben house for Saturday night n Sunday we all went to Tc to have some Fun ... n believe me.. it';s really Fun ...

for people tat happen to read my blog n duno wat is TC.. it's a beach ..

Tc in long is Teluk Cempedak .. located at Kuantan .. a MUST come place if u visit Kuantan here.... the beach is divided into 3 part..seperated by some rocks.. Tc1 Tc2 n Tc3 .. Tc 1 n Tc 2 is a very comercial place wehre can easily access by any1 .. even the elders.. Tc 1 is just right beside the parking.. as for Tc 2 .. u just need to take a walkway to reach there where last time i used to climb over those rocks to reach there.. There's few ways to reach Tc 3.. 1st is to climb over some rocks.. not CLIMB .. is more like.. climbing horizontally.. the other way is throught a forest where there's a nice route for u to walk.. nonit to do tracking .. n another way is to come from the other site of the beach ...where we call beserah .. here are some pics i took tat day ..

this is a pic i took when i reached Tc2 using the forest route from Tc3 .. as u can c.. the left site is Tc3.. which i said need to climb some rocks to reach .. behind me is the forest route...

this is the view from Tc2 as well ... i was looking at Tc1 .. c? civilization ... got buildings n stuff.. tat's hyatt hotel .. beside the beach .. so the rent is quite expensive..

i was walking back to Tc1 using the bridge i mentioned.. in the middle of the road will have some pondok like this.. u can c few of these n u can rest urself if u r tired walking...

i reached Tc1 .. n taking picture from here... the nearer water is onli some random drain .. or to say .. polluted.. nvm tat .. the further 1 is Tc2 .. n the 1 covered by rocks is Tc3 .. basically cant c Tc3 from anywhere here.. because it's covered by those rocks n tree..

so tat's basically some short intro bout Tc ler.. have to experience it urself to know it better.. :>

so for our Tc3 fun .. we all climb those rocks to Tc3 .. as it's been a long long time since i climb those rocks.. so really wanna try it .. we go in 8 .. n all managed to reach there sefely.. well.. maybe some scratch.. it took us bout 1 hour to reach there.. n it suppose to take onli bout 15 minutes if is all guys.. experience 1 i mean .. :> ..

so we reached there.. then we jump into the water ... n go tp paradise for a while.. 'paradise' we named it tat way.. it's erm.. a place.. covered by rocks.. then u find ur way in .. n u will c some pond like place.. wit clear water.. n some sun shine onto he water.. n it's just so nice .. sorry no picture for it.. too bad~ ok after tat onli we proceed further to reach Tc3 .. then we put out bags at our camp site.. where we used to camp there always... then we do some bbq .. basically we made fire out of dry wood n tree branches n we start to burn some hot dog n nuggets n stuf.. just for fun .. later we all proceed to our main event~ to the sea!! today the water was calm .. well .. is nice in a sense.. wanted to go again during end of year when the wave is very huge n tat will be just fun~

after playing .. we all went back .. using the forest route.. since the climbing route is just too troublesome n tiring after so much work .. keke .. then some of us bath there.. there's a public toilet at Tc1 for u to bath n stuff after finish playing water.. then we went to eat ABC.. because is just so freaking hot tat we need to eat ice ~ wow~ long time nv go there dy ..

so here's a pic we took at the camp site.. i took using timer.. so every1 present.. cant post too many pic.. 1 post onli allow 5 pics max.. n when we were playing water.. there's no 1 taking photos... so .. ntg much ..

from the left to right...

hx..sy..bin..xuan..me..ms..ben..ky..

now onli i realise.. the background is just so cool

ps : i edited this photo a bit.. because originally u cant c our face at all .. just dark shadow.. because the sun light is facing the camera ...

Happy Birthday Zai

so sorry have to assign him tat way .. his name is Chai Shiong Yen.. Chai = Zai .. almost the same.. so we called his Zai since.. form 3 or earlier till form 4 or 5 when he started to get mad.. n ask us to call his Shiong Yen .. but just so hard to change .. anyway .. today is this fellow's Birthday ..

sit beside him since.. i think form 2 .. till form 3 n we forced to apart because from 4 we were in diff class .. he's in bio me LK TK ... his studies is damn good.. for me tat sits beside him ... big gap .. -_- dun un y... lolz~

Happy Birthday !!!!

for celebration .. consider tat small ruined blueberry cake plus 7 other frenz a celebration ler..

for present .. consider the graphic card we all shared which is way better than the 1 u currently using n could possibly enable u to play lot more game a present ler...

really duno wat else to write other than Happy Birthday ...

Birthday wish ? i duno bout him ....

here's a picture of him n his gf ~

Sunday, September 24, 2006 Journey Back Kuantan
my journey starts from Thursday .. after my class i go to erdang ktm station... meet cc there.. well .. i got late a bit... so he damn pissed by then .. keke .. anyway .. we take ktm to central there .. then we take the monorail to law yat ... y we go there?? meet ck there ...

so 1st we went to sungei wang to find a place to store my bag.. locker.. 1.50 for it.. good.. then me n cc walk around just to wait for lemak to reach.. damn him .. i ask him 3.30 he reach bout 5.30 ... ... i got ntg to say ... then we 3 went to low yat to buy graphic

after tat we all went dinner at kenny rogers... after tat we al back house.. as for me.. i went to cc place... initially plan was i go to lemak place then we both back ktn on friday .. but somehow lemak say he going back saturday .. wit his mother.. so i m like.. aih`.. so i went cc place.. dota bit.. then went yc wit his fren at kajang... i was shocked by how many ppl they have.. 12 ppl 3 cars go to a restaurant in kajang .. so damn nice... llz... tat's one of the good point staying in hostel .. :>

friday bout 12 sumthin .. i woke up then call for taxi .. then go to serdang station take ktm to tasik selatan .. then change to star line to titiwangsa wanting to buy ticket back kuantan .. when i get to the bus station .. i found out tat .. TICKET SOLD OFF!! omfg.. y all ppl going back ktn the smae time?!? wat's so special bout friday?!?! argh .. hen i forced to go back pudu to try my luck .. so i get to buy o clock bus.. luckily.. waited 1 hour for the bus.. while waiting i went to eatr McD .. nice~

so i reach ktn at 8 something.. 5 freaking hours.. so my mother came pick me up .. back house i had my bak gut ter... then at night ben come fetch me .. wit ky n hx.. we all went yc.. n have some quality talk .. then back house sleep~

Thursday, September 21, 2006
Flash Game
i's been playing a lot of flash game lately when i m real bored.. seince i m so boring i play those unsolved from last time game. which need a lot of brain work to solve some shit puzzle... well .. my brain is dull so some of the stage i read walkthrough ... there's 2 i finishing .. 1 is warp forest another 1 is orbox B .. any1 feel bored like me n wantedc to play some small game.. can always ask me for it.. flash game tat is.. i might not have many .. but i think might waste some time playing those... hmmm ... since i cant play online game always ..

Boring Week
this week is just so boring... to start wit.. monday i have onli 1 class or so .. i dun even remember because is just like no class at all ... then same goes to the other day till today .. replaced my monday's morning computer class on today afternoon .. keke .. 3rd time doing tat.. :> .. anyway .. is just so boring these days tat i play game n play game n watch anime after class ... the study mood is not here yet .. i think i MIGHT back to tat mood after i come back from ktn n have all the fun i wan .. btw i m going back tmr.. my plan is go to lemak place for the night then friday we will go back ktn together.. hmmm .. tat's basicaly my life for this week .. anime n game.. ntg much .. even there r getting lesser n lesser online n available to chat... so sad..

Sunday, September 17, 2006
Comic Wall
so today went to other rock again .. call comic wall ...same o way ... look att he book .. find a way there.. but this time easer.. just beside the main road.. lolz.... then to find a way in ... then so some tracking.. this time harder.. coz the trail is like all 45 degree steep muddy road.. which is very slippery ler...

so today we go in a group of like 6 ppl ... plus 3 othey guy i meantioned yesterday ... which onw of them is the earliest person in Malaysia tat started rock climbing..not say earliest ler.. is like... consider 1st batch like tat ler.. keke .. then he told us both where the Comic wall name come from .. he said.. during tat time.. they go to this place lepak lepak n read comic while do some climbing.. so named comic wall ... n tat place is like a super cool place.. no sun no rain .. coz the route mostly is overhang.. so it provides a good shade.. no wonder they lepak there... lolz.. i understand..

so today i did 2 route.. 1 is 5c 1 is 6b ... WOO HOO ~~ although not clean .. but i cleared the 6c overhang route.. i m damn happy.. we actually did take some photo there..coz it's 1 of the best spot to take rock climbing photots because it's overhang.. but i have to get photos form them .. so sorry .. no pics again ...sial~

while we were climbing.. wow~ i saw raining heavily outside.. but we inside just cool ... ntg happen .. continue climbing.. hahah .. as i said.. it's a shaded place..very nice place to hang out.. keke .. so today i experienced how hard is overhang route.. n believe me..it's damn hard even it's graded 5c... aih`.. sad sial .. make me more pathetic.. sad sad... but i won give up~

so after 6 hours or more of climbing.. we went to dinner.. then we say goodbye to the 3 guy .. so i better mentiuon heir name.. 1 is call YaYa .. another is Zam .. then the real gempak guy is call Arin (real name Sharin Hashim) [if not mistaken] ... because they going back to JB .. so maybe i m just so lucky to can get some advice from him ... syok~ maybe will meet him some other time.. i hope so .. keke ....

n now as i m blogging ...Chaun is coming to pick me up then we all go for football .. WATCH i mean .. :>

NYAMUK
well ... nyamuk stands for mosquito in malay... but this NYAMUK i m saying here is another climbing spot at batu caves which i went to this afternoon .... so today we actually did a small expedition to NYAMUK!!!

today's plan got a bit off .. because of some emergency .. Chaun reach campus bout 12 sumthin... so we start out journey to nyamuk there... on the way .. i read the 'rock climbing in asia' book to know more bout nyamuk .. which ALL of us is 1st time there.. so i call it expedition .. keke ... anyway .. i read some of the route.. which i onli c 6 7 8 .. there are onli less than 5 of 5 route.. OMG.. btw those number stands for grade.. which i expect every1 2 know which is harder....

so some brief explanation of nyamuk ... so .. to gain access to nyamuk wall .. we need to walk pass a kampng area... then some jungle trail .. tat's wat written in the book ... then nyamuk got few section .. which are.. shieldtox .. dengue (denggi) .. fumakila... anaphelis ... n i forgot dy .. n on the way.. i read some info bout DAMAI .. which is the place we used to go all the time ... it's written 'it's best place for beginners balbalba .. it's stated on ground ... blabla wit facilities .. shade balbal ...' i was thinking... on ground ?? ? wat's tat suppose to mean~

so when we reach there we look for way to nyamuk .. then go to damai wait for otehrs.. then we all go to nyamuk ... so we take all the equipments.. follow the map on the book .. walk pass a kampung .. then saw a jungle trail .. thought it's just some SHORT trail .. but it turn out to be some.. not long but quite hard to just walk jungle trail .. n it's slippery .. n so on .. so y name it nyamuk .. i understand when we were going to the wall .. those mosquito .. i tell ya .. it will stop on u .. even u use ur finger to flick them .. they won go off.. STICK tight tight.. !! unless u really flick it hard to make it off!! wtf! n the size is like size of a tiny bee... zzzz...

so we follow the trail n reach a wall .. which SHOULD be the 1 on the book .. n eventually we found out IT IS! there's no real place to rest.. just some like minimum flat ground for u to place ur stuff n so on .. tat's wat it mean by damai is on ground... now i know ... well .. so we started to take out equipment.. then start climbing.. Chaun went to store at the kampung to buy fumakila mosquito coil to chase away the mosquito .. it works.. keke .. so normal.. they lead i top rope.. i onli try 1 route today .. :< .. 6a route i climb like hell !! damn .. ! well .. because we came quite late.. so all of us basically just tried 1 route...

bout 7 sumhin we started packing n back .. coz starting to rain .. again !! rain!! i m a rain boy~~ tehn we went to USJ for dinner.. while meeting some they call him Cik P Ee .. n his name is forogt.. nvm tat .. then when they sending me back tat time.. they telling story bout the Cik P Ee guy .. then onli i found out myself is just so small so small .. tat guy is 1 of the earliest climbers in Malaysia.. he knows a lot.. contac good.. oh.. he is one of the climbers which went to the averest .. u know.. malaysia team tat went to Mount Averest few years back .. he is one of it ler.. then a lot more ler.. just STAR ler.. damn.. i really shock when i heard tat.. i just meet a star ~ oh .. then there's another 3 guy which join us at nyamuk there.. also star~ 1 of them is the 1st person in Malaysia who reach the summit of big wall .. big wall means a rock tat';s like 500 m or so .. which takes few days to reach n reach the summit.. the 1 he cimb is dragon's horn which is at pulau tioman .. i hope i remember the name correctly..

i just found out a website www.rockclimbing.com which got a lot of info on rock climbing.. check it out if wan ..

Saturday, September 16, 2006
" Relaxing~ "
the " " sign indicate than it's not the real relaxing ler.....

wow.. i was really damn freaking busy for this 2 days. .. starting thursday onwards.. i missed my room as i think ... i leave my room for like 20 hours plus plus... wow~ miss it man~

so here's the story .. thursday morning woke up .. went to campus.. had some classes n tutorial .. then straight go to library study... need to bia gau gau dy .. coz night exam dy .. so i study study .. untill it's time for the exam .. the exam stats at 8.30pm n ends at 10pm ... 3 question for 3 chapters.. so half hour for each question ler.. i duno y .. somehow i m quite confident wit my exam this time.. it's electronics MTT2.. midterm test 2 ler.. .onli for the calculation part i quite confident.. at least wit minimum errors.. i hope.. but something i hate is the defination part.. DAMN IT.. keep asking us to explain this n tat .. y this n tat .. argh!!

so after the exam went to makan wit frenz.. we had NUN again ... aih` ... then after tat we all decided to complete our Friday-due-date-assignmentS .. which means is 2 assignments ler... so we went to a frenz place... n all knowing ntg bout PSpice.. which is a programme we need to use to complete the stupid electronics assignment.. so all just like discuss how to do ler.. sadly i dun have lap tops.. they all bring lap top there.. so nice~ .. surprisinglu we all stayed there till the morning.. whole night nv sleep ... damn~ whole house .. like more than 10 ppl are rushing for the assignmentssss ... another 1 is field theory whichi consist of 4 questions.. normal ler..

so bout 7 something i went back house.. on the comp .. do some stuff.. which is my PSpice.. i no lap top .. so i just get idea then do in the house.. but when it's 9 i feel real sleepy.. so went for a nap whici turn out to be a 4 hour sleep ... zzz woke up at 1 sumthin .. then continue my work till 3.30 .. then went for class ... then after tat pass up my assignmentssss then i took bus to 1U to go CAMP 5 ... yeah!!!

aih`.. very sad ler.. i getting more n more noob... today tried a roof.. n it's freaking damn hard.. cant even get over it.. roof is like imagine a roof.. u climb from bottom .. then there's a horizontal wall above u .. so u have to climb over it then reach the top ler.. wow~ not for my level .. keke .. n the border.. they changed all the route.. n now.. ALL damn hard dy .. leaving less choice.. but at least today i actually tried to belay dy ler...

after climbing .. then we went for supper.. then at around 1.30am .. i reach house.. after some chatting which cc n ck nv reply me now ... i ending this blog here... ah~~ now i can really consider free from all mid terms n assignments... just waiting for final ler. .. zzz .. these 2 days.. is like living helll to me wei .. i really nv felt tat way before... haha .. 1st time.. good .. but now . i think everything is over .. so now starts the calm before the REAL storm ler.. so i will just enjoy this lil moment of calm~

Thursday, September 14, 2006
Tutorial Day
today i got 1 tutorial class at 1-2 .. tehn linch .. then went to library study .. but end up sleeping in the library till 4 sumthin almost 5.. zzz then at 6 went to tutorial again .. this is extra class which my tutor give as tmr is my exam .. so he wanna cover all the tutorials before exam so we can prepare for it... wow.. make me love him so much now.. keke .. so i need study less due because of the tutorial .. i dun fully understand.. but at least i know wat's happening n finally know how to draw the stupid 'small signal equivalent hybrid modal circuit' for a transistor.. long name right?? i attend 2 weeks of lecture knowing NTG about it.. n just 1 tutorial session .. i understand dy .. nice~ so the extra class from 6 - 8.30 almost 9 .. after tat went supper ... eat NUN .. then study till library close.. bout 12.. then back here.. meaningfull day~ lolz

Tuesday, September 12, 2006
Barring List
today 12 o clock i went to MY engineering maths class n as expected it's so damn freaking full .. so i went out after few minutes in .. then i went comp lab online. check some stuff n found out tat i actually appeared in the potential baring list for 2 freaking subjects.. n for ur information .. onli this 2 subject have potential baring list.. FOR NOW... so is 100% damn~

so went c lecturer.. then do some shit explaination then settle.. cool .. lucky ntg happen ler.. so din get barred.. ntg .. just act cool ... i din miss a lot class anyway .. just 1 lab ..out of 2 lab .. so 50% attendence for lab .. so bar.. n tutorial .. i changed class.. then he consider me din attend when i m onli attending like 2 days later.. damn ...

after finish my class.. i go to the library JUST to c if there's any1 tat i can seek help for assignment.. which due date is freaking tmr..i found 1 photostating solution .. so i get anothe copy. then start doing.. or to say copy.. but i m not shit ass dumb .. i dun copy bliondly unless i'm in a critical condition .. so i refer to the solution .. then try un a bit bit .. then try do .. bad thing is i dun have the freaking notes wit me.. so i duno the original formula.. i nv know i need like 2-3 hours just to complete 1 stupid circuit theory question .. do .. wrong.. then do .. suspect .. change .. n so on .. but at the end i finish it ler... hope tat's the solution .. still have some doubt though ..

life aint good for me though .. just now when i going back to my house.. when i take the lift.. it goes up all the way to 10th floor.. 1 guy go out .. then it suddenly stopped.. then go back go G floor.. then go back up to 11th floor.. where i still need to press the OPEN button for the door to open .. wtf wei .. bad luck man~

Monday, September 11, 2006
9-11
on 1984-9-11

today my sister was borned at .... i duno wat time..

this is a pic of my sis bout.. 17-18 years back ..

on 2001-9-11

today the 911 incident happened .. remined of some unhappy memories... sad~

on 2006-9-11

today i m here .. writing this blog .. ntg much just wanna wish my sister ...

HAPPY BIRTHDAY!!

Sunday, September 10, 2006 Sunday
so just like last week .. i woke up at 9 something then i walk to campus bout 10 sumthin .. then wait for Chaun to come .. then we go climbing.. i realise tat for Sunday .. they quite slack.. as in like.. some other wake up at bout 11 or 12 .. or maybe 1.. then onli they go to Damai .. which is the climbing spot ler...

when we reach there.. we saw 1 group of ppl doing some course... they say is rescu course... something like tat .. i saw 2 ppl .. 1 hanging on the rope.. then the other 1 like somehow transfer him to his rope.. then like save ler.. duno ler.. then there's flying fox .. so half of the wall get blocked.. or to say .. cant climb as they are doing the stuff there... so we climb the other site which have harder route

as for today .. i actually climb bout 3 route onli .. as i remember ler... 1st is due to no shoes .. so wait long.. 2nd .. is like .. the 1st routre i climb when i get there is a 6b route.. n blif me.. it's damn freaking hard.. i did fall few times.. aih`.. sad to say .. noob me.. then the 2nd route.. i take thje easier 1... well .. 5c.. very easy .. consider.. then 3rd 1 is another 6b route... fall few times also..noob me again ... but i did reach the top for the 2 6b route ler... aih`. . not bad guar.. n i get scratch on my knee n stuff.. wow~ keke .. technic not correct.. tat's wat happens ler...

after bout 5.30 or later... it started to rain .. y 3 times i go also rain 1.. zzz ... but this time diff... it rain at the otehr site.. whihc to say the ran NV even reach the rock there .. opposite there's a field.. u can c heavy rain there but not our place.. funny... but later on .. the wind getting heavy n blow all the clouds here.. keke .. so rain also ler... so we started packing.. n 6 something we went dinner dy ..

initially i wanted to go find my sis .. as her bd is tomorrow.. i have ntg to give her.. so wanted to go find her n treat her dinner or so ler... but sadly the plan fails.. because my sis say even i reach there/... when i back tat time will be quite late.. so she say nonit wor.. aih`... nvm ler. .. next week back sama sama...

p/s : i duno wat happen to my hand .. or palm .. my palm actually sweat which i normally won .. y ~~~ so during climbing really make my life difficult.... lolz

Saturday, September 09, 2006
Camp5
wat is Camp5??
Camp5 is Asia's largest indoor climbing gym. Situated on the 5th floor of 1 Utama shopping centre. The facilities offers over 2000m² of vertical terrain with a panorama to make you forget you are indoors.
opening hour :
monday - friday : 2pm - 11pm
saturday - sunday : 10am - 8pm
public holiday : 10am - 8pm

obviously i get the info from the brochure... keke ...

so i finish class at 4.30 .. then i go back house change .. then i go to yee ling place ... as she is also going to find her sis which stay behind 1 U .. so i tumpang her car there.. initially.. Chaun n gang went at 2pm .. which is the time the place open .. woo` so i reach there bout 7 sumthin .. as it's raining n due to the jam ... i went there alone . so sorry nv ask my fren Winston along because i nv meet him at campus plus i know his class untill quite late.. n it's last minute decision ...

so i go to the 5th floor.. then go in .. then meet them .. they bring me to the counter again to register... if u already member.. u will need to sign in ler.. then when go out need sign out .. btw.. i dun remember signing out when we all left at bout 11 sumthin ...

it's a whole different thing from rock climbing .... i did some bordering.. which is u do some climbing .. it's not top rope where u climb to the top .. bordering is like u climb wit skills.. or to improve skills.. there r rocks wit colour for u to hold n step on .. so it's design in such a way tat u need to for example overhang to get through .. or there's a new move i learned called rhyno .. which u jump form 1 stone to another.. woo~ hard..

later on we did some top rope..the top rope part also quite tough .. as the route is fixed.. THIS is the stone u need to hold on to .. n TAT is the stone u need to step .. there's no alternative.. well .. maybe onli 1 or 2 ler.. so is tough .. some route is designed to be very tough .. aih`..

i prefer rock than walls actually.. coz climbing rock is mor lively where u can simplify the route.. for wall . u cant.. too bad.. sometimes u just feel liek stepping on the other colour's stone.. but just not right ler... so climbing walls need more skills than rock .. i suppose...

i will climb more to improve ... i m waiting for ptptn loan come n i will buy my climbing shoe.. keke ..

Friday, September 08, 2006
Meeting AA
AA is basically stands for academic advisor.. which i need to c him every single sem in order for me to register for next sem's subject .. aih` .. so just c him .. talk bout life n stuff.. then he evaluate bout me then is done.. it onli takes me bout 20 minutes.. then i waited for like 40 minutes for the 6 o clock class..

y 6 c clock class?? initially my class is at 5 .. but normally i chnage it to 2 o clock ler.. but for today .. i dun feel like doing this because i dun wanna walk all the way to campus meet AA for half hour thne walk back house again .. so at least attendng a class after tat makes my walk more meaningful .. -_-

after the class i walk back house as normal .. i wanted ta bao the chines zap fan but it's not open .. OMG.. so i have to ta bao nasi lemak instead.. well .. not bad ler actually.. then plus a roti john which is opened just few days back ..get back house .. wash my clothes.. which i started bout this morning .. then start gaming .. as u know if i know i can game tat day .. i will do it .. coz it's really a golden moment.. lolz.. so i actually game till now ler.. sienz..

life's boring.. life without game = no life.. life without game + force to study = hell .. life without game + force to study + getting bad result = ??? aih`

Thursday, September 07, 2006
PEM Mid Term Test 2
so just now at 8 is my engineering maths mid term test 2 .... so i go to the exam hall without knowing a single most basic thing bout this 2 chapters.. ok .. maybe i know some.. well ... some guy i just knew .. which is a fren of my fren just gave us some quick revive of the chapter ... he just tell us bout some of the tutorials question n solution ..

anyway ... the exam is like 20 question ..MCQ.. so there is NO WAY i cant finish answering it ler..i can surely come out wit an answer ler. . but there is not even 1 question tat i can 100% sure bout the answer.. aih`... is just so bad... i m so gonna die~~

Wednesday, September 06, 2006
Kicked Out From My Own Class
so.,.. dun get freaked out when u c the topic.. i din actually enters the class n got kicked out by the lecturer due to some duno-wat-crime i did ler.. it just tat .. my class was at 11.. so after my fast breakfast+lunch i went to the class BEFORE the lecture starts.. so basically i dun call tat late.. so as i walk nearer to the class i peek inside throught the small transperant window on the door to c how full the class is .. n i found out tat .. i can hardly step my foot in n find a place to fit my ass .. i was like WTF .. this is MY class .. n some duno-who-guy-from-other-class come to MY class n end up conquering the class which makes ME ... as a original registered under tat session student cant go to the class.. i was damn pissed off n end up walking away...

so i FORCED to attent anothe rlecture class which is at 4 which then makes me unable to go back house after tat due to some quite heavy rain at bout 5... DAMN .. but luckily i ended up doing something useful in the campus... study ... :D n later on dinner wit frenz~

oh .. n i found out tat there are more ppl than i expected actually reads my blog.. but they nv really shout at the tag board..so i nv expect other ppl than names appearing at the tag board reads my blog.. swt ..-_- memalukan wit broken language.. lolz~

Sunday, September 03, 2006
Rock climbing
so today i go to campus at 10 sumthin .. then Chaun reached bout 10.30 or so ... this time more ppl going ... 2 cars.. wit like... 11 ppl going .. because 1 of them bring her indo fren along.. so this time a lot mroe ppl going from mmu here... keke ..

so we had our brunch at some place near climbing spot.. at bout 12.30 we reached n start climbing... as for today .. i nv try a lot of route because of too many ppl ..or maybe i just dun have much energy ...i think the 1st route i try i use too much strenght n cause my hand to malfunction ..sad..

noob me... there 1 route.. a duno how many years old girl.. from the look i think she's onli bout 7 or 8.. she climb the route easily.. as for me.. i tried twice.. n it took me long long long time to reach the top ... argh!! i still dun have tat technic to do the stunt.. i duno wat they call tat ler. . forgot.. so for today i tried bout 4-5 route onli ler.. but all is high 1 ler. .. not those low low 1.. keke ..

bout 7 we all went for dinner.. at the same place we had our brunch .. after tat i go back cyberia following a person's car.. name Wan .. guy .. n Wan told me tat the guy .. which is consider like the manager of tat climbing spot .. is one of the 1st climber in Malaysia.. so he is damn pro ~ all the route he made.. which means he drill n screw in those bolts.. pro~~ n the little girl is his daughter.. no wonder -_- ...

after bath n stuff i m now here ending this post..

Gaming day
it was Saturday n i waked up at near 9 ... my initial plan was going to rock climbing... so i sms-ed Chaun to confirm if rock cliombing is on .. but he nv reply .. so i expect it's on .. since it's a weekly activity .. anyway .. i went there n waited till like 10.30 .. then i go back house.. sad...

so once i get back house i started playing game.. since the fellow not here.. so connection perfect for gaming as me n Alex also dota whole day long.. so i dota n maple whole day long.. n YES.. is whole day long.. but we stopped at bout 8 to have our dinner.. went dengkil for some chinese food.. at last i get to eat 'gu lou yuk' rice.. nice~

when back i straight go yee ling house as she ask me to .. she wanted to go some place.. because of boredome.. she wanted to go pub.. i cant.. i under age.. -_- then she wanted to go sing K .. too expensive.. not worth it ... she asked her fren n same answer.. so she wanted to go halo cafe.. but aih`.. i dun feel like going.. because i was too full after my dinner.. so the mood not there .. n it's once in a week gaming day ..i dun feel like missing it... so sorry to her.. at last she n her sis stuck on the house doing ntg...

so i go back n dota wit ck ... untill bout 2 sumthin ... then i go n sleep .. as tmr going to rock climbing.. this time is a sure.. coz Chaun sms-ed me n tell me tat Sunday on n he cant reply morning coz no credit...