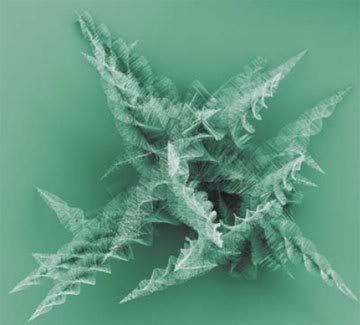 Sunday, December 30, 2007
Crazy weekend
i cant duwan blog bout this.. i think i should blog bout this.. i feel kinda crazy for me lar... others i not so sure...

it starts yesterday morning.. which seems like few days ago .. it's just YESTERDAY .. omg.. morning.. wake up .. go fetch xuanz at UPM then we went for lunch .. makan a bit.. then buy some stuff.. then figure out still kinda early so went to south city plaza.. i go there because of one piece 60.. aih`.. i wonder y there got so pro de comic shop .. so we walk a bit there.. xuanz bought 1 shirt.. -_-

then back my place.. rest n sleep a bit.. then at bout 7 .. i started going out again ... this time to puchong.. Y ? because my mother n my sis plus my aunt and one of my cousin going singapore.. total 6 of them going..so i have to fetch them to KL sentral as they taking train there.. plus alaso my father 1 car.. 2 cars total..

went to my aunt apartment.. then all reached. then dinner at nearby .. later go pump petrol .. rm40 AGAIN .. whereever the meter is i pump also rm40 1.. so pro .. hahah ...

KL sentral i go .. then u know KL .. not say very jam .. but still consider lot car lar.. so jam bit.. slow bit.. oh .. not to forget i actually took the worng turn n end up at sri petaling.. n THEN .. all the way back to sentral .. after tat find my way out back to places i familiar.. end up i m at cheras.. where my aunt staying (this time is my father's sis) my father staying her house for 1 night.. n they yc-ing there.. so since i pass by there.. i go also lar.. (my father n i driving same road.. just he way front of me) n trust me.. is acually kinda forceful to pass by there.. i mean .. tat's not the road i wanna use.. -_- .. but due to road sign to cheras .. n TAt;'s the onli 1 i familiar.. compare to jalan wat wat ...so i follow the road sign .. n end up yc wit my father n aunt.. not bad though ...

ok .. after cheras.. it's time to go bck right?? opz.. not quite right though .. my aunt point me to kesas.. (i kinda familiar wit tat road) then i went sri petaling for dim sum a bit.. just bring xuanz try a bit .. then ONLI back cyber...

comclude ...

Saturday

cyber

->

UPM

->

south city plaza, sri kembangan

->

cyber

->

puchong

->

KL

->

sri petaling

->

KL sentral

->

cheras

->

sri petaling

->

cyber

as for today ..dun feel liek elaborate much .. just take it as.. erm .. partly kena dim by cc lagi .. kekeke ..

Sunday

cyber

->

UPM

->

kajang

->

dinner place(near metro kajang)

->

tesco kajang

->

UKM

->

kajang

->

UPM

->

cyber

all of this just happen from 6-11 .. 5 hours.. i been to like different area in this short time...

having a car n having a mind n heart like mine is no good.. dun try this at home plz... dangerous.. can die..

but if not mistaken .. from puchong .. which is the place i pump petrol .. n after all of the travelling .. i've journeyed bout 110 -120 km ... IF NOT MISTAKEN .. forgot to check the meter before going down .. but should around tat lar..

Friday, December 28, 2007 Procedure for studying

1st - choose a book/notes to study (10 energy)

2nd - take out the notes/book from the place it were to in front of u (5 energy)

3rd - open the book/notes to page u wanna study/look at (6 energy)

4th - start reading n try understanding the part which u dun (64 energy)

5th - continue the process and eventually study all (

∞

energy)

i have only 70 energy ... so what can i do ?? how to study ???

speechless
i just finish watching the replay i get from cc de comp .. which is rawang tourney final ..if not mistaken .. is KS vs CT

at 1st KS seems like losing.. then they say wa push to late game.. so they did.. n wat da u know.. they win... errr... i can consider it tabao at last there after sladar got blink ONLI .. otehrs hood n small stuff... plus sf got assult AND deso ... plus some random item like hood bot n stuff...

other 3 character just ignore.. lina warlock and qop .. ct got viper 1.2k hp ....bristleback 3k+ i suppose wit heart n assult and vanguard.. tiny .. leshrac.. zeus.. yeah .. tat's their formation ..

after their item out.. viper die wit just 5 hit from sf... IMAGINE.. how can this be!!! sf got onli 90+140 dmg.. well .. did i mention viper got 6-28 armour ?? yes tat's it! armour.. sladar amplify who who die.. IN AN INSTANT.. OMFG.. tiny leshrac and zeus.. i need not mention right?? even without sladr amplify they can die in accident in tat situation .. so ignore.. as for bb.. it takes time for them to kill also .. since u know bb is gay shit hero .. keras like diamond x 2 ... after amplify he onli -13 like tat.. he got assult also lar.. so is normal .. then need all 5 .. guinsoo .. wat shit also kena him baru he can barely die before entering fountain ... -_-

ks so lan yeng man ~.~ i watch few their replay.. also very yeng!!! mkvl also they tabao .. -_- wit fv.... i duno y.. they just.. geng.. and i found out each n every1 of them can use any hero .. like lina u can c 3 ppl using in 3 games.. all diff ppl de.. i wonder y ...

speechless.... .. . .......

Thursday, December 27, 2007
Keroro 军曹
i m watching keroro now.. i downloaded the cantonese dub version of it.. TVB version though .. considering it's a kids program .. so any they-think-not-good elements will be cut off.. but .. i cant find another better 1 dy .. cantonese is good for this because it's more ... closer.. and can learn their talking.. hahah ~~~

i watch till 11 onli now.. and i found it super funny!! it's really good!!! even gundam seed element inside.. -_- ~~!!! and taking a pic of mount fuji's sun rise scene WITH a background of statue of liberty as background.. IMAGINE THAT !!!!

cant post more bout it though .. cant explain how nice it is in words.. needa watch for ur own though .. :>

Christmas
last sunday .. hx cs cc and xyn came down to kl ..

bout 7.. i go fetch xuanz then go find them at kajang station .. sadly i duno how to go the station .. so din get there.. i waited them at cc de house .. which is at kajang.. they take taxi back .. after tat we bath n rest a bit at cc de house...

after the small rest.. we went to metro point kajang..(ignoring the small commercial before this..) it's a kinda small mall but i can say there's everything there.. from bowling to karaoke arcade n food` ... we had sushi king (cant think of others) there and initial plan was bowling..

we walk pass..................... cant remember the name.. it's a karaoke place lar.. then we thought.. might as well sing K tat time rather than we rush to kl at the next day to get the 11am place.. infact. we called and found out booking full ... so we decided to sing K there 1st ... the rate not bad actually .. 1 ppl bout 20 then they give some good stuff as well .. tit bits and sparkling juice and gas drink .. satisfying.. 1 thing not good is tat unlike colored box .. their songs database not tat good.. hardly can find very new songs n very old songs.. sad~

*due to some sensitive issues, time cant be included here*

after sing K we go back house and rest... oh.. as u can c.. the whole trip was actually me driving my "BMW" fetching all of us to place we going.. 6 total in the car... not bad.. at least my car still can move.. :>

the next day .. 24th.. we woke up and went for breakfast... talking bout this.. will surely make them thought of some sad memory .. tell bout it later... after breakfast we went metro point again for bowling.. since we saw "4 games for rm10" from 10am to 2pm .. so we decided to take tat.. but as u know.. we reach there bout 12 o clock .. and it's already FULL ... so name on the pending list.. and meanwhile we went to the arcade. place some basketball tossing.. and i duno wat u call tat.. just tat we had great fun there though ..

later on we got back to the bowling place and we played pool ther~~ woo hoo .. and not to forget the fusball .. though all of us have no idea how to play both.. mostly... hahah .. but it's really fun .. it's kinda lke 1st time experience for every there .. since most of us never play pool .. never play basketball tossing.. never play fusball .. and never play bowling .. well .. maybe 5 years ago??? lolz~~~

bout 1 ++ it's finally our turn!!! yeah 1 we get to play 2 games.. since we are no longer early birds.. but anyhow .. it's still super cheap though.. rm5 for 2 games each .. plus another rm1.50 for shoes... details of bowling cant explain here.. just bowl n getting more tahn 100 points is already super happy for us... :> oh.. cs rules!!! he got highest for both game~~~!!! omfg!!

after bowling.. according to plan is to go kl area.. for movie -_- but we reach kl bout 4.30 almost 5 .. which is way pass the booked movie time.. this is because took the wrong road.. i wanted to take smart tunnel end up taking the normal way .. which is the road i hate the most. . jalan imbi. . jalan wat shit wat shit.. ARGH .. stupid jam ~~~ well .. but i suppose it's not tat bad for me though .. sum suffered more...

-flash back-

duting breakfast.. i ate chicken rice ... and i wonder y .. all 5 of them ordered from the same store.. ban mee.. AND i suppose tat store not clean or wat.. all of them stomachache 1 after another.. 1st is cc .. then xyn .. then cs.. then xuanz.. hx ok.. maybe because he had some of my chicken n char siew.. n me.. SAVE!!!!!!!!!!!!!!!

ok okk .. so who suffered in the car during trip to KL ?? 1st n 2nd ... wit the 1st guy suffered most.. 2nd girl seems ok wit it.. not so serious.... ---------------------------------------------

-flash back end-

the road was too jam and i forced to park my car at time square and walk to hotel .. super expensive fees... should have drive my car to hotel parking at night .. where i wonder y the road is not jam at all .. on contras i's super smooth.. damn weird man~~~~

we rest a bit at the hotel .. then had dinner at.. a restaurant .. hong kong restaurant style at low yatt.. not bad.. the food is quite nice though .. after dinner it's 8 sumthin . which is kinda early for us to go anywhere.. but we have to go earlier to book a place ...

*partly deleted by administrator due to sensitive issues*


after the great celebration... we head back hotel .. by foot .. since it's good to walk at night and kinda near.. and we all refuse to let taxi driver earn our money .. :p

ntg special happen in hotel .. some of us bath .. then some of us lying at the bed chit chat.. we din get to play anything .. maybe due to the rums we had earlier on .. (normal to drink some during celebration right?? ) so basically we all lying at the bed... chit chat.. talk talk .. n finally every1 slept~~

the next day .. we check out on time.. which is 12 o clock .. bought some bread and to 1u we went.. we went to the food court at 1u there for our branch .. or.. lunch ?? watever it is.. just to make u full ...

girls went shopping and guys went to reptiles exhibition ... we get to walk walk a bit afte the exhibition and before the movie.. at bout 4.30 . it's movie time already and we gather at cinema there and watch national treasure 2 ... we had KFC after the movie... before going back we shop a bit .. i scout for my stuff n end up din get anything and hx got his long pants finally and girls shopping as usual ...

at bout 9 .. we decided to go back .. i1st fetch xuanz back here place and i stay another night at cc place.. we chit chat.. yc and watch 1 movie before sleep ... the next day .. which is this morning .. i fetch them (hx xyn n cs) to station for them to go perkeliling and back ktn ... ahhh here another very unlucky thing happened ... and is one of the last thing u hope it could happen .. bus ticket lost!!!!!!!

no pictures available for now.. even if it is.. i m not allow to post it here.. it will be delete by admin also i suppose... aih`.. sad~

seriously i think this year trip was somehow very special ... because of not many ppl this year.. good or bad is depends... 2ndly we got to do stuff we never tried .. well .. think of it.. it's kinda like 1st time for all, like spending 60% of activities ad metro point kajang.. instead of some big mall like usual .... but it's great.. 3rd is the driving part.. having all stuff in a car and talk all the way to destination .. it's a good experience.. i love tat .. 4th is well .. to sum it all it's a great trip ... my personal feeling.. duno bout others .. but i doubt they will deny tat though .. -_-

Wednesday, December 19, 2007 Grow?? Eyezmaze??
EYEZMAZE original game site
GROW is a concept of game.. in my opinion ...

[How to play GROW game series]
Click panels in your selected order.
Items u click will grow n grow each turn.
You will complete the game when all panels' level is max.
They affects each others as they grow.
So you have to think about the clicking order.

this is from the web main site...

is a webside .. i suppose is a blog.. wit some flash games inside.. which he call it GROW.. so click on each game n try it out... like GROW ver1 .. ver2 ... n so on ... browse through the website carefully n u will c some great games to fill ur time...

i 1st know bout this webside is from Xuanz.. she gave it to me n i try it out long long time ago .. tat time was the very 1st i play .. the 1st 1 i rememebr is Grow Cube... u can find the game in the website.. dun worry .. then the christmas 1 n so on ..

there are also some other type of flash game except GROW onli ..try it out...

then he never update .. so i stopped visiting n eventually forgot bout the web n lost it.. till last night.. suddently thought of it n the onli key word i remember is CUBE.. so i search n finally found it~




Sunday, December 16, 2007
铁咀银牙
i just finish watching 铁咀银牙 yesterday night ... and the drama was VERY super nice!!!!!!!

the drama is very funny... because got 陈小春 .. damn long never c him act liao .. mana tau this is super nice ... and also 佘诗曼 and 谢天华 they both also kinda funny..

at 1st i tot 谢天华 like normal onli wor.. but in this drama he very geng... i mean his acting n the character.. very suit him .. 佘诗曼 nonit say lar.. so damn pretty .. 陈小春 nice~ his style still the same n i like it very much ..

in this drama 佘诗曼 SUPER SUPER SUPER SUPER pretty!!!! she has a lot o emotion .. expression tat makes her looks super pretty!!! OMG~~~ and the part she act as guy is very short oli .. dun get fooled by the poster...

the ending of this story is quite.. sesat.. really damn sesat like .. quite stupid actually... n some part i will go likr.. "huh? wat happen .. y like this" ...

conclusion : 佘诗曼 VERY PRETTY!!! especially this drama!!!~~~

there's 2 drama i c her extra pretty .. one is this another 1 is 洗冤录 II ... then 帝女花 i love everything bout it ~

JOGOYA
now blog bout last saturday's my special buffet dinner at jogoya...

as i mentioned on last post... i went to midvalley wit parents last saturday.. and had our dinner at JOGOYA at night...

wat so special bout JOGOYA? well .. it's actually a taiwan (or japan) restaurant where it's buffet style.. to make it simple .. i suppose a lot pl heard bout Shogan at 1u .. it's sumthin like that .. or sasaki ... just according to my uncle.. this place is way better than those 2.. :>




to intro a bit bout the place.. it's very different from those normal buffet we normally eat. normally food are ready and u just take wat u wan .. but here.. it's .. mix.. u can either take those ready food.. (mostly japanese famous cold food or some chinese style dishes) or u can order.. how? u just place a clip like thingi on the bowl on wat u wan to eat.. then they will serve to ur table.. some just name and some wit sample for u to c..



Saturday, December 15, 2007
Last weekend
finally.. blog bout my last weekend...

it's a kinda satisfying 1 as well...

last weekend my parents came down KL .. my aunt wanted shopping.. so my mother follow as well .. mega sales now mar... then my father meet them at kl here from temerloh .. as for me.. i meet them here as well ..

so my journey starts on friday ... i remember tat day i had replacement class.. till 1 o clock .. then back house.. cao cao for a bit.. then bout 6 sumthin .. i drive to uniten wit cc's computer in my car to give him back ... fetch him out for dinner.. then fetch him n his frenz along .. then we went to sri petaling .. y? initially cc said they going training.. and since i have nothing better to do .. i follow.. n maybe joining since they have 4 members onli ..

end up we went there.. few ar games.. and gone back ... the reason behind it was because the cc cant log in GGC .. which they used to training.. so sadly we just play LAN game.. bout 12.30 the 3 hour package finished.. so i have to go.. when i got to my car.. cc called and say they need a lift.. because the 1 suppose to drive them back have no car!! omfg` (detail malaz explain)

yc a bit outside.. then fetcch them back uniten .. then i head to puchong.. my aunt place..

the next day .. we went to midvalley ..oh.. before tat .. my sis came to meet us as well ... (everytime midvalley.. got no other palce to go ?? ) we get to shop for a bit onli tat day .. didn't get to go to gardens.. i wanted to go .. but sadly no time.. because we needa prepare for the main event.. lolz~ which is saturday night's dinner~

is not prepare actually.. we just needa get back house bout 4 sumthin .. rest a bit.. then bout almost 6 we needa head to starhill KL as we are having buffet there~ at JOGOYA~

how to explain .. my uncle.. my aunt.. my parents all came down kl at the same time.. so my small uncle decided to bring us all there to try out the rm100 buffet... the place was freaking nice.. luxurious.. it's diff from wat i expected.. it's like... duno how to explain .. when i thought of it will post bout it ..

-skip-

after the dinner.. we went back home and i get to watch "astro battleground".. n unexpectedly .. every was watching it and they actually did follow the program ~ so cool ~~~

TWISTER ET .. i will support them .. they get into final wit racon force .. i like both.. but i like twister ET more.. the final was on 12th if not mistaken .. which means IT's over.. n i yet to know the result~ sad...

next day sunday ... went to sunday pyramid .. oh..my sis came to meet us .. weird.. cant she just stay at my aunt place.. zzz

ahhh .. another place which i like .. for now.. since they have new wing dy .. so the place did seems a bit different and a lot bigger n cooler... hehe ...ntg special.. just walk walk a bit.. oh .. n btw.. whenever i shopping wit them .. i always walk alone.. since there;s no 1 my age to shop wit me.. well .. i just follow my father go shop for guys stuff... :.

before going back .. i went to buy J Co donut.. since every1 said it's Superbly nice.. so i have to try it.. bought 1 dozen of it.. then we finished it in the car.. ;>

went to my aunt house after pyramid.. (referring to my mother's eldest sister) at PJ ss2.. for.. durian~ yes.. they actually have durian tree in the house.. n the day before we went .. those durian is ready .. ok fine.. ntg special though..

after tat onli we back puchong.. it's already bout 4 or 5 by tat time.. so pack a bit.. bath .. rest a bit.. then we all head back home.. i drive back cyber... and my parents back kuantan ... n so on ..

before goign back cyber.. i stop by tesco and bought some ... wat u call those ??? i cant remember the word... nvm tat.. those are the onli thing u can get in tesco .. so need no explain much ..

THEN onli i get back my house at cyberjaya ~~~~~~~~~~~~~~~~~~~ wat a weekend tat was~~~~ maybe u didn't c clearly . .. but the whole idea was the JOGOYA night..

曹操传
曹操传



i've been playing 曹操传 since... like 1 weeks ago i suppose... if not mistaken .. i remember getting it from cc .. then i started playing on ..cant remember .. anyway .. i finally finished the game!!!!!

1st of all .. the game was nice.. simple n nice.. tat's my aim ..it's a turn base game.. where i place my men and the next turn will be enemy's turn .. n so on .. i seldom play those computer game which has great graphic n control n stuff like tat.. even rpgs.. long time never play .. i've been playing simple mini games since i forgot when .. :>

well.. finally i get to play one of the san guo game.. un the story abit.. not all ler.. coz the game itself get a bit off at the end.. my fren said 曹操 died earliest.. mana tau in the game i still using him to destroy .... forgot the name.. anyhow 曹操 survuved throughout teh whole game n he become KING!! omfg!

below is the end game print screen i got.. kinda cool .. i surrounded 孙权 at his castle.. note the stupid zai wit a question mark on his head is him ... others all my men ~~ this match i played long time..

yay ~ finally finished the game.. although the game is simple.. but u can still choose wat to do .. i mean .. during conversation u get to choose ur decision and will change the game a little bit.. 2nd time?? maybe .. once started will get cursed n controlled by it.. ~`

gonna start off wit 铁嘴银牙 soon ... i'm on 3rd episode now .. :>

Friday, December 14, 2007 WoW

wOw .. just imagine for how long i've been leaving my blog hanging like this.. i just read man chan's blog.. never knew he got 1.. n it's long time ago sumore.. OMG.. he never told us.. added him though ..

i have a lot in mind to blog.. a lot indeed.. but where is the time n passion ?? even i free i will play cao cao .. i m trying to finish it FAST ,,, it's controlling me now! how can this be~~~~ i wan to break the curse.. the only way is to finish it~ simple.. but the process is taking me long long time.. if not mistaken .. i m at the last stage.. hope can finish it tonight..

i just woke up .. and mc gave me his blog ... so i read n now blog for a bit.. going to bath n cook myself sumthin later.. i will die if i didn't ...

let me c.. i planned to blog bout cao cao .. blog bout last weekend... blog bout jogoya.. .and all of this seems to be .. fading away .. oh wait.. i do have some pic ready for those.. but .. just wait.. i think i will blog it someday .. some place...

i just read another blog .. mc link to to 1 then i link to tat blog from the 1 mc linked me to... the blog is cool man~ the thing tat attract me to read tat blog is the name.. "stick girl" wit a cute stick figure.. ~

http://stickgal.blogspot.com/


go c if wan .. jsut for fun .. the character have her own story .. i wonder if it's real .. lolz~ every year lonely christmas .. bd and even mooncake fest.. n always broke up wit guy n stuff like tat .. very d sad de stick gal .. but it'f fun ~ woo woo ` kinda yeng using pure pics for blog..

Monday, December 03, 2007 Warbears

Nothing much to update here.. but i do have some good stuff to recommend to everyone..

it's a flash game .. in a website.. the flash game is bout 4 agents.. doing some mission to save bedtime city.. the 4 agents all have different ability and stuff.. u just needa try it all out.. try reading wat it says everytime.. n u will found some interesting jokes n how stupid some of them were.. haha




the flash game is nice.. but u can just play it online at their website.. i cant find a way to download it.. it's a ..how to say .. just try it n u will know.. remember play mission 1 1st n continue..can try out the puzzle if feel bored..

who can get 100% n max score WITHOUT looking at guides.. i really like to know.. lolz~~